Welcome to SCRIPTUREMAN.COM

---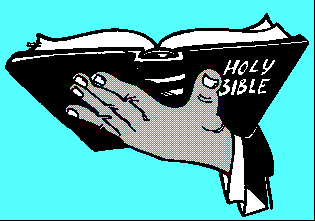 About Us: SCRIPTUREMAN.COM is established as a Bible-believing Christian ministry to set forth the approach to life that is founded upon the Word of God, the Scriptures comprising both Old and New Testaments of the Bible. The site is maintained by and is an extension of the pastoral ministry of:

Rev. Paul R. Schmidtbleicher, Th.B., Th.M.
Pastor - Teacher
(Retired after 50yrs of Ministry)
Detroit City Rescue Mission, (Children's Bible Clubs 1970s, Detroit, MI - 3yrs)
Pulpit Supply Ministry (Detroit & Oklahoma City, OK - 2yrs)
Grace Believers (now Community) Church, Toledo IA - 15 yrs
Evergreen Baptist Church, Shoreline, WA - 30 yrs

Our Mission: To present as accurate as possible an understanding of the Bible that is true to itself and the Lord who wrote it with the end result of providing directives, answers, and a well lighted path for eternal life and living abundantly before the Lord God.
Our belief is that God intended His Word to have ONE correct meaning or interpretation. We do not pretend to have that meaning in all areas. However, it is our goal to try to come to that meaning by careful Exegesis. Exegesis is the science of Bible Interpretation that takes into account at least three important principles: (1) The Historical Background of when the Bible was written to discern word and custom meanings; (2) The original Old Testament Hebrew, Aramaic and New Testament Koine Greek languages in which the Scriptures were originally composed; and (3) Allowing by comparison of Scripture with Scripture, the Bible to be the best interpreter of Itself.
Based upon a sound exegesis of the Scriptures will come the practical directives and answers that can change both individual lives and society to fulfill the promise of Jesus that He came to bring LIFE and LIFE more abundantly (John 10:10b).

Credentials: Who is Rev. Paul R. Schmidtbleicher, Th.B., Th.M.? Paul R. Schmidtbleicher, after graduating in the Electronics division of Cass Technical High School (Detroit, Michigan), attended the University of Michigan for two years in the school of engineering. Realizing a call to full time occupational ministry, he transferred to Detroit Bible College [Now William Tyndale College] to complete three more years and graduate with a Bachelor of Theology Degree in 1970. He then entered Dallas Theological Seminary to complete the four year Master of Theology Degree program in 1974 majoring in Old Testament and Hebrew with a minor in New Testament and Greek. Paul pastored his first congregation in Iowa for 15 years before moving to the Seattle congregation in 1989 and retiring after nearly 30 years in 2018. He has over 9 years of post high school education, a total of 50 years in ministry, and over 45 years in pastoral ministry. As of September 2018 Paul and wife Marion retired to Brewster, Washington to be close to family and grandchildren. Marion's "Homegoing" would be in December 2019 after 51 years of being a faithful "help-mate."

Availability: Pastor Paul is available for temporary Pulpit Supply and and may be contacted by Email below.

Contact: You may wish to contact SCRIPTUREMAN.COM
Email: paul@scriptureman.com
OnLine Email


Postal: Scriptureman.com
P.O. Box 1037
Brewster, WA 98812-1037

Make Gifts payable to: Rev. Paul R. Schmidtbleicher


Financial Policy: SCRIPTUREMAN.COM is a "Grace" ministry dependant on the freewill offerings of believers. There is no charge for what we offer out of the Scriptures. The message of the Lord is to be freely given. This is grace. The Lord also says, "the laborer is worthy of his hire." (1 Tim 5:18) As another has said, "God's work done in God's time will never lack God's support." If you are blessed and edified by any of the materials presented here and are motivated to give, you are encouraged to do so for the support of this ministry. No amount given in the right Spirit before the Lord is too small. Make gifts payable to Rev. Paul R. Schmidtbleicher.

Copyrights: The copyrights of all materials on this site belong to the individual authors. All the original materials by Rev. Paul R. Schmidtbleicher presented here are copyrighted by Rev. Paul R. Schmidtbleicher. The purpose of copyrighting these materials is not to "lock them up," but to protect the materials for free grace distribution. Under the copyright, you are permitted to download and make as many copies as you want as long as the entire piece is disseminated and proper credit is given.

***














(c) 2000 Rev. Paul R. Schmidtbleicher