"Wars and Rumors of Wars"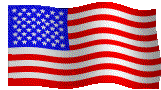 Many times Christians are presented in two extremes. The first extreme is the pacifist conscientious objector following a a weak pathetic Jesus figure - an ancient Gandhi - that is not the true representation of Scripture. The second extreme is that of the radical KuKluxKlan cross burners doing so in the name of Christ. Neither is correct. A true Christian perspective is clearly taught in the Scriptures.

The Course of this Age

Jesus was very clear in Matthew 24 when His disciples asked Him several questions concerning what would be the "course of this age." Part of Jesus' answer in Matthew 24:5-6 has to do with war and how it would continue until His Second Coming.


Matt 24:6-7 And you will hear of wars and rumors of wars. See that you are not troubled; for all these things must come to pass, but the end is not yet. 7 For nation will rise against nation, and kingdom against kingdom. And there will be famines, pestilences, and earthquakes in various places. (NKJ)


War is prophesied to exist until the end time. We need not be surprised by war. In fact we should always be prepared for it.

Living in a Wicked World Where War is a Prophesied Prospect

The answer Jesus brought to the world was peace with God through personal salvation and conversion. This also makes possible peace between men who receive the new nature God grants at salvation. Jesus did not bring violence as a first answer. However, Jesus will certainly deal with sinful men engaged in rebellion against God by means of violence. The picture of Jesus' Second coming is painted in Revelation 19 as the Son of God making war and destroying those who are clearly evil.


Rev 19:11-16 Now I saw heaven opened, and behold, a white horse. And He who sat on him was called Faithful and True, and in righteousness He judges and makes war. 12 His eyes were like a flame of fire, and on His head were many crowns. He had a name written that no one knew except Himself. 13 He was clothed with a robe dipped in blood, and His name is called The Word of God. 14 And the armies in heaven, clothed in fine linen, white and clean, followed Him on white horses. 15 Now out of His mouth goes a sharp sword, that with it He should strike the nations. And He Himself will rule them with a rod of iron. He Himself treads the winepress of the fierceness and wrath of Almighty God. 16 And He has on His robe and on His thigh a name written: KING OF KINGS AND LORD OF LORDS. (NKJ)


Jesus Himself will lead the final battles on earth. He is not adverse to war when it is necessary, NOR SHOULD CHRISTIANS. When Jesus returns, He will destroy the leadership of evil and handle the rest of the followers as pointed out in Revelation 19:21.


Rev 19:21 And the rest were killed with the sword which proceeded from the mouth of Him who sat on the horse. And all the birds were filled with their flesh. (NKJ)


Again realize that Jesus does not seek violence, but can and will use it when dealing with evil. The same attitude should be true of His followers. On the one hand Scripture says we are not to seek violence as would the criminal:


Matt 26:52 But Jesus said to him, "Put your sword in its place, for all who take the sword will perish by the sword. (NKJ)


While on the other hand we are to be ready to fend against evil in an evil world using the sword when needed.


Luke 22:36 . . . and he who has no sword, let him sell his garment and buy one. (NKJ)


Speaking of the police force and the military of a Godly nation, the Bible is very clear that when violence is necessary to deal with evil such persons carry it out as "ministers of God."


Rom 13:4 For he is God's minister to you for good. But if you do evil, be afraid; for he does not bear the sword in vain; for he is God's minister, an avenger to execute wrath on him who practices evil. (NKJ)


The sword is "not in vain" or for nothing. It is strength that guarantees peace. Jesus also advised His disciples on how to keep ones home and possessions in peace when He said:


Luke 11:21 When a strong man, fully armed, guards his own palace, his goods are in peace. (NKJ)


Conclusion

Let us therefore conclude that until Jesus Christ Personally returns, we can expect wars and possible violent acts of criminals. We should certainly not seek to perpetrate these things, but neither should we shy away from them when dealing with evil persons who would make war on us personally or nationally.

Return
---
SCRIPTUREMAN.COM Homepage